Tucson, Arizona is pulling off a marvel.
Tucson Desert Song Festival's director, George Hanson, who studied with Leonard Bernstein (LB) back in the day, really gets the multiplicities of my father – and he's helped bring forth a citywide celebration worthy of the 100th birthday.
I was only a small part of it: I narrated the Symphony No.3, Kaddish, with the Tucson Symphony Orchestra; introduced a screening of On the Waterfront at Tucson's magnificent Jewish Community Center (JCC); and participated in a couple of panels about Bernstein, his life and his music. One of the panels was held at the JCC and featured a high school chorus performing Chichester Psalms and one was at the Fred Fox School of Music at the University of Arizona.
Do you get the picture? George Hanson galvanized all these different institutions in one city to participate in Bernstein at 100 (#Bernsteinat100). And those were only the ones I witnessed!
After I'm gone, there will be a production of Candide coming in from Phoenix; a performance of Mass which itself will feature a number of Tucson artistic groups; a visit from New York Festival of Song presenting, among other things, LB's haunting Arias & Barcarolles; and a production of the chamber opera Trouble in Tahiti, featuring Sasha Cooke and Kelly Markgraf, two of the most estimable singers around today. (And in an extra intriguing twist, they are in real life a happily married couple, portraying the opera's unhappily married couple.)
I'm dizzy from it all, in a good way, and full of admiration for the doings in Tucson.
My main job was to narrate the Kaddish symphony. Arriving at the first rehearsal, I instantly surmised that this very young and diverse orchestra was up for anything. They were tearing into this difficult, intricate music with its wild dissonances, rhythmic shifts, and enormous mood swings.
And the chorus: they too were full of energy, conveying the spirit of the piece. And the boys' chorus was astonishing! Their super-tricky canon was spot-on. The soprano was our family favorite, Kelley Nassief, who "owns" this role; she has performed the Kaddish symphony many times and sings it with a rare purity.
And all of this was being elicited by a conductor who was new to me: Jose Luis Gomez. Remember that name. This Venezuelan-born conductor is the real deal. And I daresay I've had a lifetime training in detecting real-deal conductors.
Maestro Gomez seemed to contain the entire Kaddish score inside his body; I never heard a more rhythmically visceral performance. Also, he grunted his way through the music on the podium – just like my own dad!
One of the unexpected delights of the centennial so far has been the warm reception for this long misunderstood symphony. Its moment seems finally to have arrived. I was beyond gratified to see the reaction of the audience, who rose to its feet and roared its approval at the end, giving us multiple bows.
Why does Kaddish resonate so palpably today?
Maybe it has to do with the despair-making state of the world, the renewed fears about nuclear annihilation – fears that drove my father to write this dark, fist-shaking symphony in the first place. Also, by now audiences (and the academic musical establishment) are no longer taken aback by the intermingling of musical styles.
Back in 1963, when LB wrote Kaddish, he was automatically jettisoned from the pantheon of "serious" composers for daring to interpose tonality amid the 12-tone sections. But today's composers feel free to mix genres – and suddenly the Kaddish symphony, with its dramatic amalgam of dissonance and soaring melody, sounds utterly contemporary.
In addition to all this musical excitement, Tucson was beautiful: the sun warm by day, the nights chilly and starlit. I hiked, played tennis, and breathed enormous grateful gulps of crisp desert air.
"Chich" and Smiles
My final activity was the panel that included the high school chorus's performance of Chichester Psalms. I thought I'd had all the happiness I could hold from my six busy days – but the ardor of those kids singing "Chich," as my dad affectionately called it, was deeply moving.
Their final chorale was so breathless and heartfelt that tears just rolled right down my cheeks.
Afterward, the chorus members all came up to me for hugs and selfies, and they told me how much they loved this music and what an experience it had been to learn it. Their wonderful director, Sarah Ross, had guided them through a challenging musical experience that they would treasure all their lives.
Maybe that was the best thing of all: to witness young people discovering Leonard Bernstein. Of all my many Tucson smiles, I think that was the biggest one.
About the author
Jamie Bernstein is a writer, narrator, and film maker. Beginning with "The Bernstein Beat," a family concert about her father's music modeled after his groundbreaking Young People's Concerts, Jamie has continued to design, write and narrate concerts for worldwide audiences of all ages about the classical music repertoire. Jamie is the co-director of an award-winning film documentary, Crescendo: the Power of Music, which is available on Netflix. Jamie's memoir, Famous Father Girl, will be published by HarperCollins this June.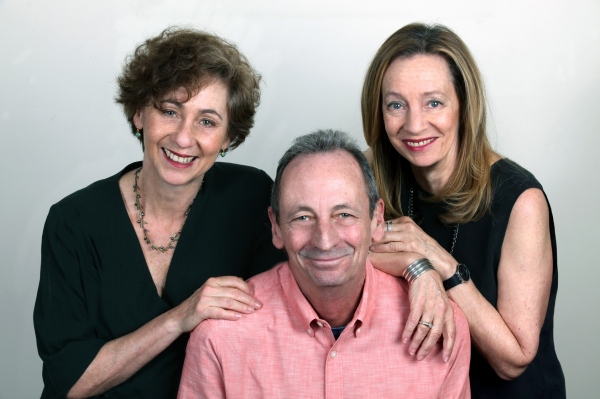 About this content
Jamie, Alexander, and Nina are taking you around the globe, celebrating their father's legacy with you and adoring fans at thousands of Bernstein Centennial events. Read more travel blogging in Bernstein Today.