January 27, 2018: London
I can say now that I have been totally immersed!
On Saturday, January 27th, I attended a Total Immersion: Leonard Bernstein. Presented by the BBC Symphony Orchestra and Chorus, in and around London's Barbican Center, it was a day and evening of top notch performances and some rarely heard LB delights – and every venue was packed!
At Milton Court Concert Hall, immensely talented students from the Guildhall School of Music & Drama gave gorgeous renditions of  Arias and Barcarolles, the Clarinet Sonata, Touches, and a truly thrilling Prelude, Fugue and Riffs, conducted by Scott Stroman.
Next, at the Fountain Room, Bernstein expert Edward Seckerson and producer Andrew McGregor shared recorded excerpts of interviews and performances as part of a conversational glimpse into LB the man and the musician.
Then, on to St. Giles' Church at Cripplegate! What a treat it was to experience the BBC Singers performing Hashkivenu, Missa Brevis, and Chichester Psalms in that venue. Ragnar Bohlin conducted the singers, percussion, organ and harp with great sensitivity to the acoustics of the church.
The Finale: Candide Overture, Serenade, and Songfest
The big closing concert at Barbican Hall was, as we Anglophiles like to say, "smashing."
The terrific BBC Orchestra, under the direction of David Charles Abell, began with a rousing Candide Overture.
Violinist Vadim Gluzman played Serenade with precision, grace, and love.
And, then: Songfest! So rarely performed, due to the need for six singers and full orchestra, this gem of 12 songs, based on the poetry of 13 American poets, came across as the masterpiece it is. The extraordinary singers, Sophia Burgos (no relation to Julia de), J'Nai Bridges, Fleur Barron, Nicky Spence, Nmon Ford, and Brandon Cedel, were superb and brilliantly led by Maestro Abell.
My godson attended with me all day, and it turned out that his girlfriend had, long ago, bought her father tickets for his birthday; he'd discovered LB and a love of music through the Norton Lectures two years ago, and has been studying piano ever since. Spending the day experiencing this Immersion with him, and through him, was so very moving. Cheers, Ed!
And, finally, thanks to our own Craig Urquhart and to the wonderful Janis Susskind, of Boosey and Hawkes, for always making everything work well.
Thank you, London!
About the author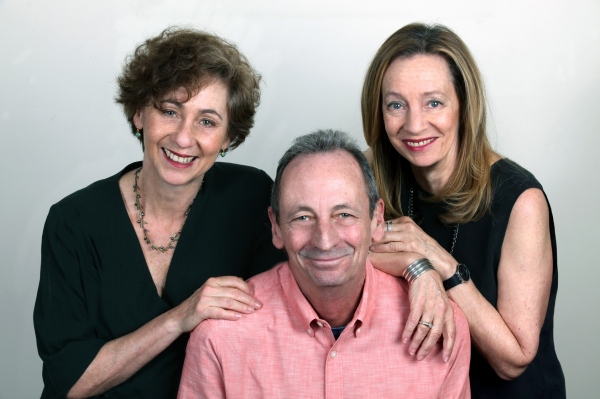 Alexander Bernstein is president of Artful Learning, Inc., and founding chairman of The Leonard Bernstein Center For Learning. Prior to his full-time participation in the center, Bernstein taught for five years at the Packer-Collegiate Institute in Brooklyn, New York. He has studied acting, performed professionally, and worked as a production associate at the ABC News Documentary Unit. Bernstein holds a Master's degree in English education from New York University and a Bachelor's degree from Harvard University.
About this content
Jamie, Alexander, and Nina are taking you around the globe, celebrating their father's legacy with you and adoring fans at thousands of Bernstein Centennial events. This post, from Alexander Bernstein, hails from a glorious day and evening of Bernstein music in London.